Your Gateway to Assist you in Obtaining Financial Success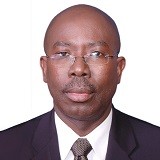 Need help understanding complicated retirement savings guidelines? Here are four ideas to help simplify some savings strategies.

A look at what's driving the high consumer confidence level and the importance of consumer spending to the broader economy.

Younger baby boomers may be facing a more challenging retirement landscape than older members of the generation, according a recent survey.

An overview of Section 529 savings plans, including their traditional use for college saving and the new rules for K-12 tuition.
Use this calculator to estimate the cost of your child's education, based on the variables you input.

How much will it cost to pay off a loan over its lifetime?

Estimate of the maximum amount of financing you can expect to get when you begin house hunting.