Your Gateway to Assist you in Obtaining Financial Success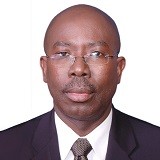 ETFs have some attractive features that set them apart from mutual funds, but there are also cost and risk factors to consider.

Review the potential benefits of an individual disability income policy vs. a group policy, as well as common riders.

Community property laws that apply in nine states and "equitable distribution" laws that apply in other states.

Millions of Americans own mutual funds. This overview can help you review the mix of funds you own.
Use this calculator to estimate the cost of your child's education, based on the variables you input.

How much will it cost to pay off a loan over its lifetime?

Estimate of the maximum amount of financing you can expect to get when you begin house hunting.