Your Gateway to Assist you in Obtaining Financial Success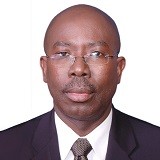 Unlike traditional index funds, smart-beta funds track indexes that are selected and weighted based on factors other than market capitalization.

Universal life and variable universal life insurance have risks and potential benefits, including a death benefit with a tax-advantaged savings element.

The similarities and differences between an HDHP and a PPO plan and contribution limits for health savings accounts.

A 2017 survey found that only 42% of U.S. adults had a will or living trust. Here are three basic reasons why everyone should have a will.
Use this calculator to estimate the cost of your child's education, based on the variables you input.

How much will it cost to pay off a loan over its lifetime?

Estimate of the maximum amount of financing you can expect to get when you begin house hunting.