Your Gateway to Assist you in Obtaining Financial Success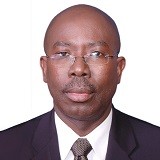 ETFs have some attractive features that set them apart from mutual funds, but there are also cost and risk factors to consider.

In addition to setting aside pre-tax income to pay current and future medical expenses, an HSA could play an important role in your long-term retirement strategy.

Four financial numbers that you should understand (and that could potentially improve your financial situation).

An overview of the tax changes affecting corporations and pass-through businesses and the potential implications for GDP growth.
Use this calculator to estimate the cost of your child's education, based on the variables you input.

How much will it cost to pay off a loan over its lifetime?

Estimate of the maximum amount of financing you can expect to get when you begin house hunting.