Your Gateway to Assist you in Obtaining Financial Success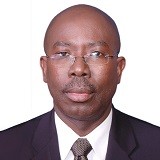 Younger baby boomers may be facing a more challenging retirement landscape than older members of the generation, according a recent survey.

Some tips for parents and college students to consider, whether opening a new checking account or using an old one.

Need help understanding complicated retirement savings guidelines? Here are four ideas to help simplify some savings strategies.

Find out how and why mergers and acquisitions take place (and why they matter to investors).
Use this calculator to estimate the cost of your child's education, based on the variables you input.

How much will it cost to pay off a loan over its lifetime?

Estimate of the maximum amount of financing you can expect to get when you begin house hunting.