Your Gateway to Assist you in Obtaining Financial Success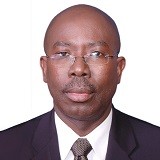 Discover how indexed annuities work, including the risks and potential benefits of purchasing an indexed annuity contract.

Balancing stocks and bonds can be a central part of building an investment portfolio. Find out how balanced funds follow a similar strategy.

This article features a worksheet and relevant information to help estimate retirement expenses and income.

This article looks at credit quality in the corporate bond market and the potential impact on fixed-income portfolios.
Use this calculator to estimate the cost of your child's education, based on the variables you input.

How much will it cost to pay off a loan over its lifetime?

Estimate of the maximum amount of financing you can expect to get when you begin house hunting.