Your Gateway to Assist you in Obtaining Financial Success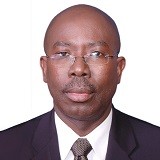 A discussion on the initial public offering (IPO) process, recent trends, and investment risks.

Here are some ideas for arranging a phased retirement program, as well as tips for trying a practice run.

A family limited partnership is a legal agreement that enables business owners and their heirs to address tax issues, business succession, and estate planning needs.

The new tax law includes several provisions that could benefit business owners, such as the pass-through deduction and write-offs for capital investments.
Use this calculator to estimate the cost of your child's education, based on the variables you input.

How much will it cost to pay off a loan over its lifetime?

Estimate of the maximum amount of financing you can expect to get when you begin house hunting.