Your Gateway to Assist you in Obtaining Financial Success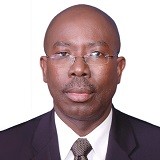 Millions of U.S. workers voluntarily left their jobs in 2021. Here are some things to keep in mind if you're considering quitting.

High earner, not rich yet (HENRY) refers to young professionals with big incomes and little savings. Find out how HENRYs might grow wealth.

Do you know the difference between an IPO and a direct listing? This article explores the two paths companies can take to go public.

Do you understand how Treasury Inflation-Protected Securities can help mitigate inflation risk? This article provides an overview.
Estimate of the maximum amount of financing you can expect to get when you begin house hunting.

Use this calculator to estimate the cost of your child's education, based on the variables you input.

How much will it cost to pay off a loan over its lifetime?