Our Firm
In these times of rapid change it is reassuring to have an enduring relationship with a trusted Financial Professional who can guide your investment decisions; someone to offer sound and objective financial guidance in order to help you reach your desired goals. 
At Daniels Financial Services, we  work with clients who are not only culturally and geographically diverse, but also from a wide range of income levels. While some clients have complex financial situations, others just want to budget and save more. After examining your situation, we will assist you in fulfilling your individual goals.
 OUR QUALIFICATIONS
After ten years of working with two full service brokerage firms, Daniels Financial Services Inc. was formed in 1996.  With over 20 years experience on the street, Reginald Daniels continues to offer dedicated service as a registered representative of American Portfolio Financial Services, Inc. utilizing American Portfolios to provide product and service support.
Additional Qualifications include:
       Series 6, 7, 63, Life & Health Licensed
American Portfolios was founded by a group of independent financial professionals whose primary goal was to offer their clients investments without the pressure of having to sell proprietary products normally associated with sales organizations.  As independent representatives of American Portfolios, we can make available to you a plethora of products and services the industry has to offer.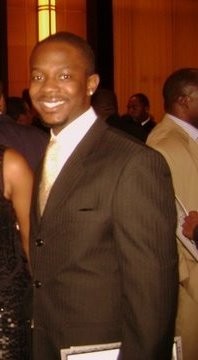 Alex Skeete graduated with a B.A. from Temple University, earning a degree in Sports & Recreation Management and Marketing. He immediately began developing a successful career as an executive in Event Marketing and Promotions at one of Philadelphia's premier sports marketing firms. This gave him the opportunity to travel across the country working with companies such as Nike, Adidas, Starwood Properties, ESPN, AETNA and numerous athletes and celebrities. 
He then embarked on a new challenge: relocating to Washington, DC as a Project Manager with a social and health marketing firm. Alex's responsibilities included Media Relations, Event Management, Community outreach and Corporate partnership development for government clients such as CDC Centers for Disease Control and Prevention, SAMHSA Substance Abuse and Mental Health Services Administration, US Army, US Census and National Association of Manufacturers.  
Daniels Financial Services is independent of American Portfolios Financial Services Inc. and American Portfolios Advisors Inc.